EXA Technology
EXA is a forefront system designed to grant comprehensive and accurate detection of contamination in Spinning and in Nonwovens Industries. EXA implements robust technologies to face the critical conditions of blow room lines. EXA, by means of arrays of multiple embedded camera systems and multiple illumination sources, detects, classifies and eliminates all type of contaminants.
Identification of contamination
Loptex follows basic and straightforward criteria for contamination identification. The key point is to detect those contaminants which result visible and dangerous on finished webs and/or on fabrics. State of the art technologies provide the tools for these identifications.

UV light spectrum

Identification of optically brightened contamination.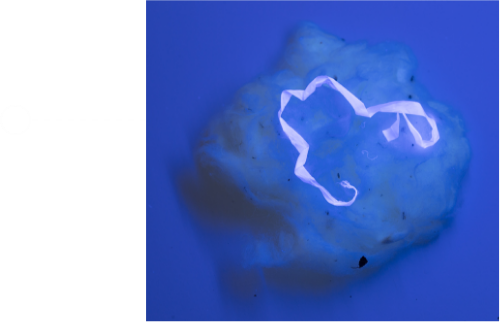 Red light spectrum

Identification of glossy contamination surface.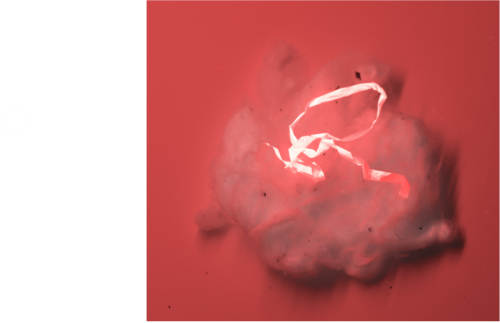 White light spectrum

Identification colour and light colour contamination.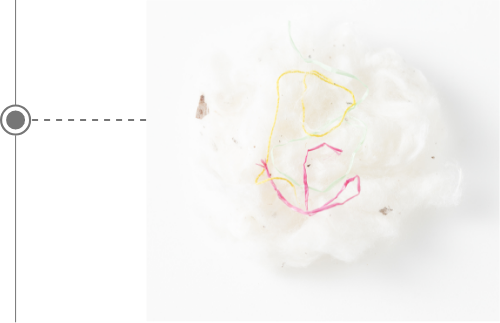 Removal of contamination
Loptex EXA separates contamination in a continuous fibres flow. It does not interfere with the production of the line. It guarantees efficient removal of contaminants.

Array of solenoid valves

The array of solenoid valves enables on-time separation of contamination. Only one valve is activated for the targeted expulsion of the contaminant.
Intelligent software

Intelligent software synchronizes the detection systems with the solenoid valves through dedicated hardware. Each valve contains three nozzles.
Minimum loss of non-foulty material

The filtering of cotton tuft shadows and the measuring of their speed allow significant reduction of false rejections. The loss of good fibres is than reduced to its minimum.
Classification
Loptex EXA captures the contamination images and classifies them according to colour and size.

More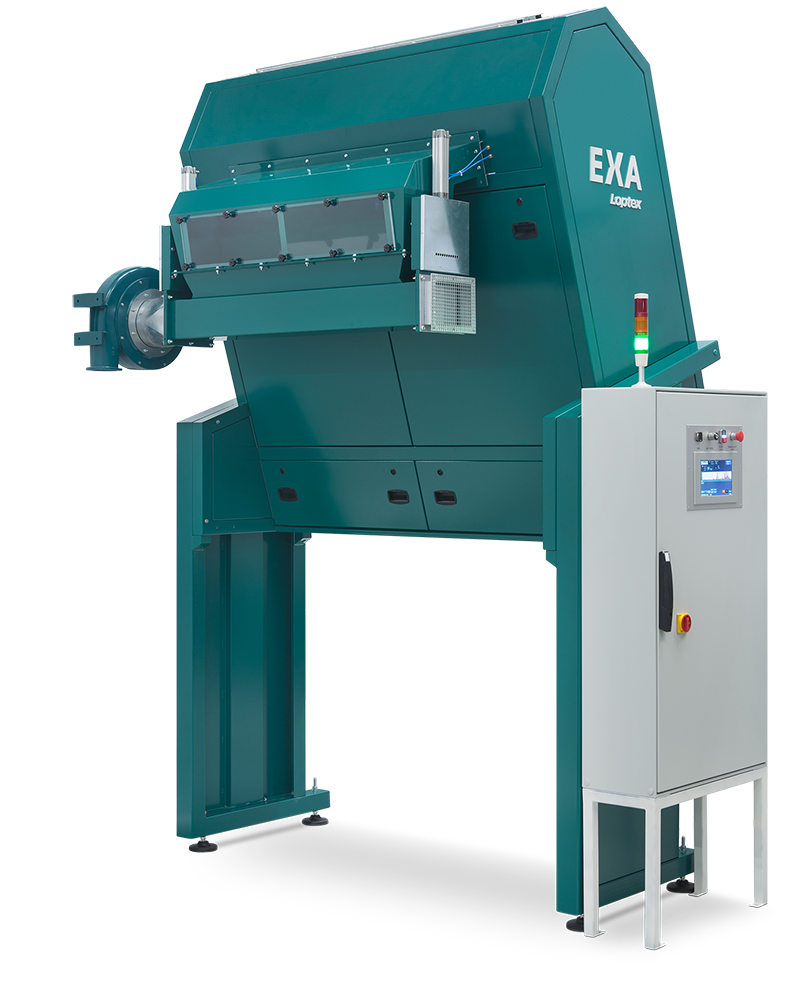 Spinning
Easy Link EXA
The Easy Link EXA upwards fibres flow is a space saving solution to existing and new compact blow room lines. It is recommended to process high contaminated cottons. It monitors a production of max 800 Kg/h. On demand, it monitors max production of 1200 Kg/h.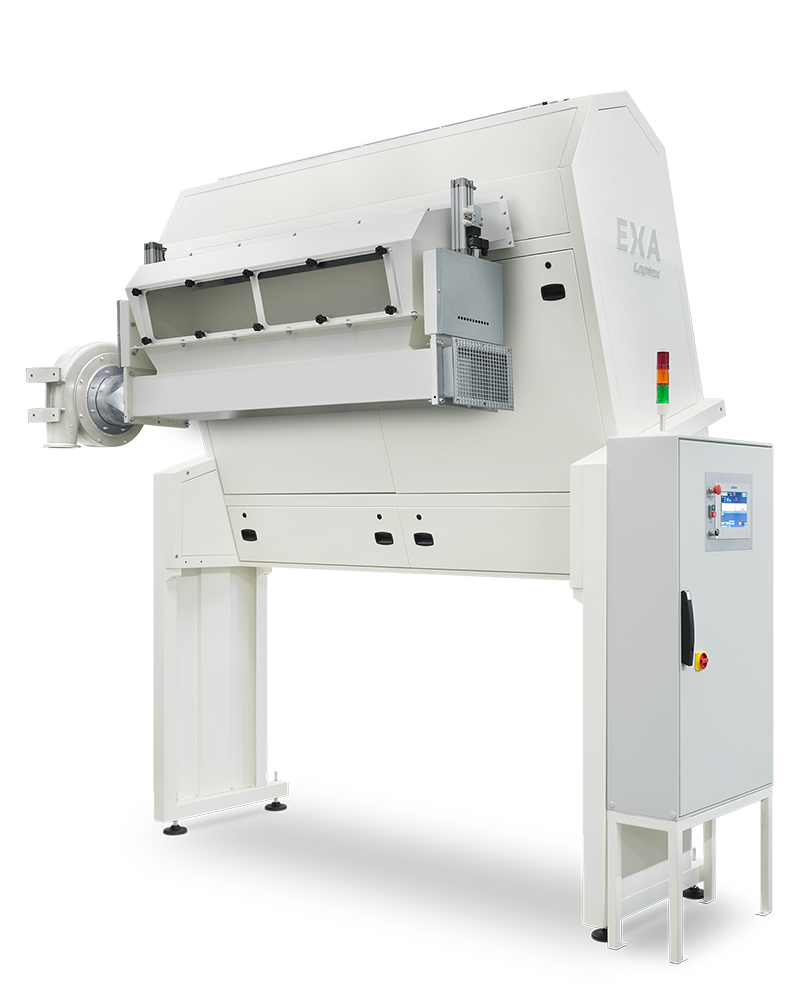 Nonwovens
Easy Link EXA - NW
The Easy Link EXA-NW upwards fibres flow is a space saving solution to existing and to new compact nonwovens blow room lines. It monitors a max production of 800 Kg/h. On demand, it monitors productions of 1200 Kg/h up to max 2000 Kg/h.
EXA Versatility
EXA modular concept leads to tailor made solutions on customer demand. EXA combines multiple technologies which detect and analyse contamination of natural, artificial and synthetic fibres. EXA monitors different fibre mixing and colours. EXA detection performance, by means of arrays of embedded colour camera systems and combination of source of lights, features:
- Direct viewing (no mirrors) with high resolution and accuracy.
- Elimination of optical side distortion. Completely sealed optical path.
- Constant sensitivity level on measuring channel width.