The most comprehensive and accurate system for the detection and removal of contamination
Loptex is the first company in the world that introduced the concept of sorting out contaminants from a free fibres stream by means of pneumatic valves with minimum loss of non faulty material. The application refers to preparation lines at the beginning of the process before carding machineries. This concept led to the design of upwards fibre flow systems to be integrated in existing and in new blow room lines. Loptex, through in-house embedded technologies, faces the critical environment conditions of the opening process. The modular design, the high resolution and accuracy of the camera system and the use of multiple light sources, enhance the comprehensive detection and the elimination of all type of contamination. The unique Loptex know-how optimizes the combination of multiple technologies. Loptex, as leading company on contamination control in cotton Spinning Mills, is present in all the major textile areas in the world. Hazardous contamination visible on fabrics follows spinnability and non dyeability market criteria.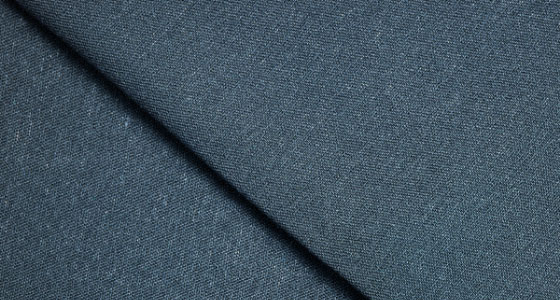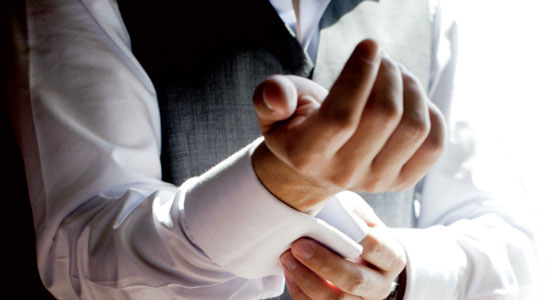 Contamination may be:
Light thin colour PP strings.
Spinnable and non-dyeable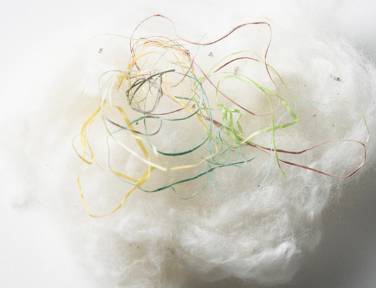 White PP.
Spinnable and non-dyeable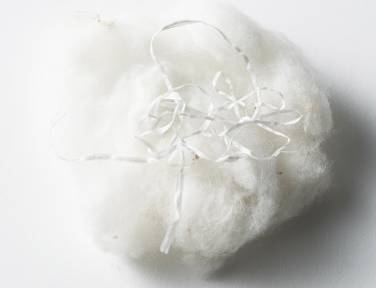 Colour PP strings.
Spinnable and non-dyeable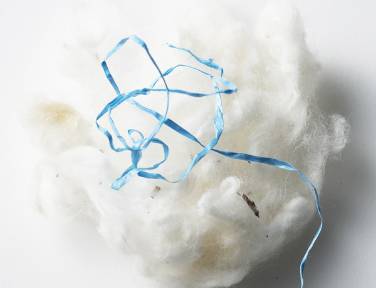 Dead and immature fibres.
Spinnable. Neps generation. Non-dyeable.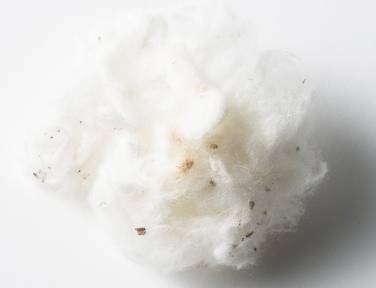 Feathers.
Spinnable and non dyeable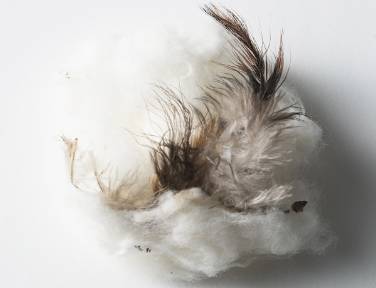 Threads.
Spinnable and dyeable.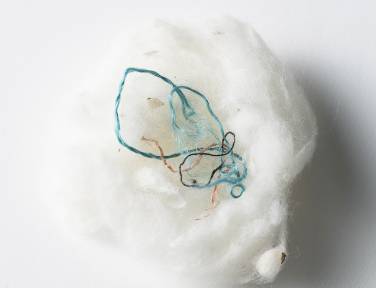 Colour pieces of fabrics.
Spinnable and dyeable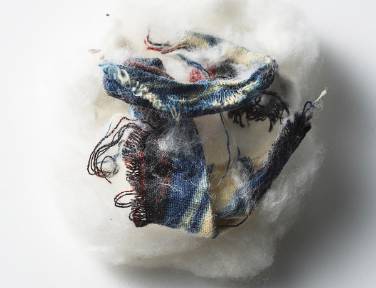 Jute.
Spinnable and dyeable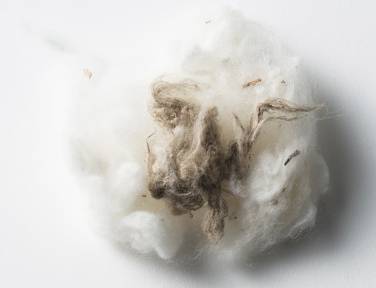 Plastic films.
Non-spinnable.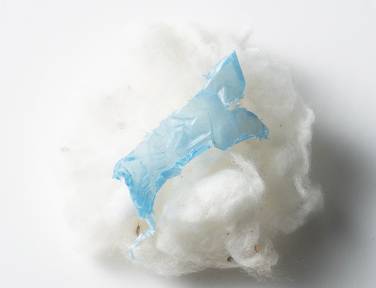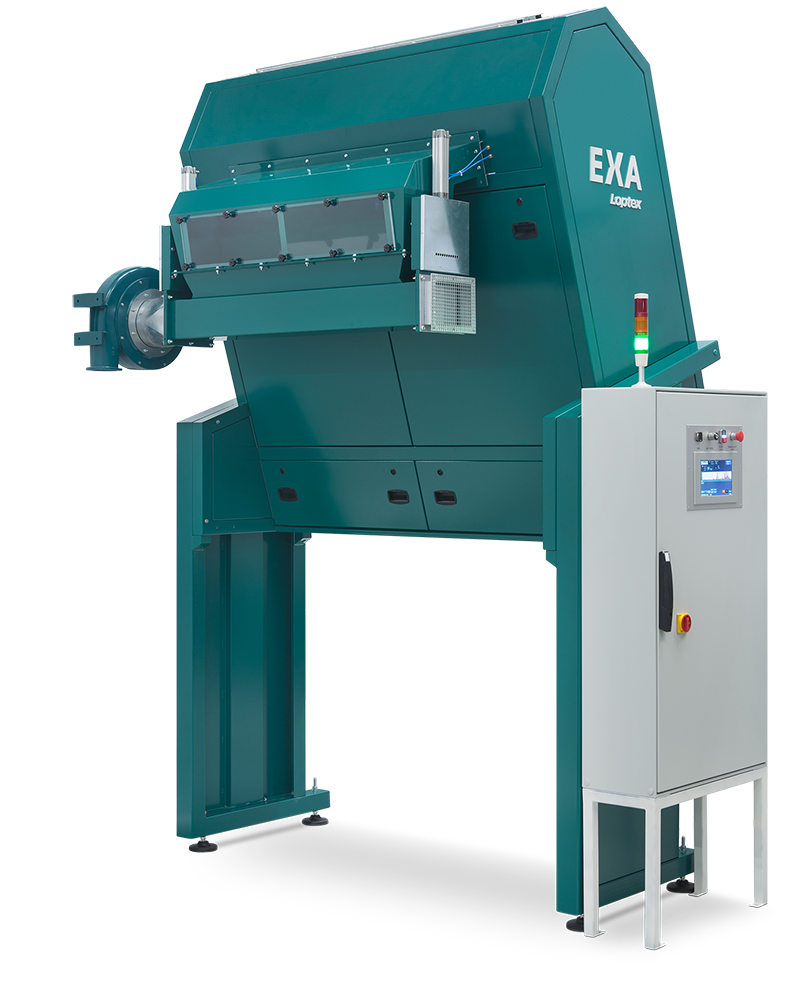 EASYLINK EXA
The Easy Link EXA offers a space saving solution to existing and new blow room lines.
Features
---
Upward fibres flow
---
Perfect fitting on existing fibre stream
---
Modular concept
---
Minimal loss of nonfaulty material
---
Automation
---
Option
---
Remote control
---
Link to EXA Class (Data Acquisition and Classification System)
---
Techical specification
---
Max production:
1000 Kg/h (1200 Kg/h on demand)
---
Power supply:
400 VAC ± 10% 50Hz.
---
Installed power:
1 kW (EXA system)
1 kW (Waste extraction system)
---
Air consumption:
0,6/1,2 NL (per contamination removal)
---
Compressed air supply:
approx. 6-8 bars
---
Dimensions:
Height 3270 mm
Width 2070 mm
Depth 750 mm
---
Loptex reserves the right to change dimensions and technical specifications. Copyright reserved.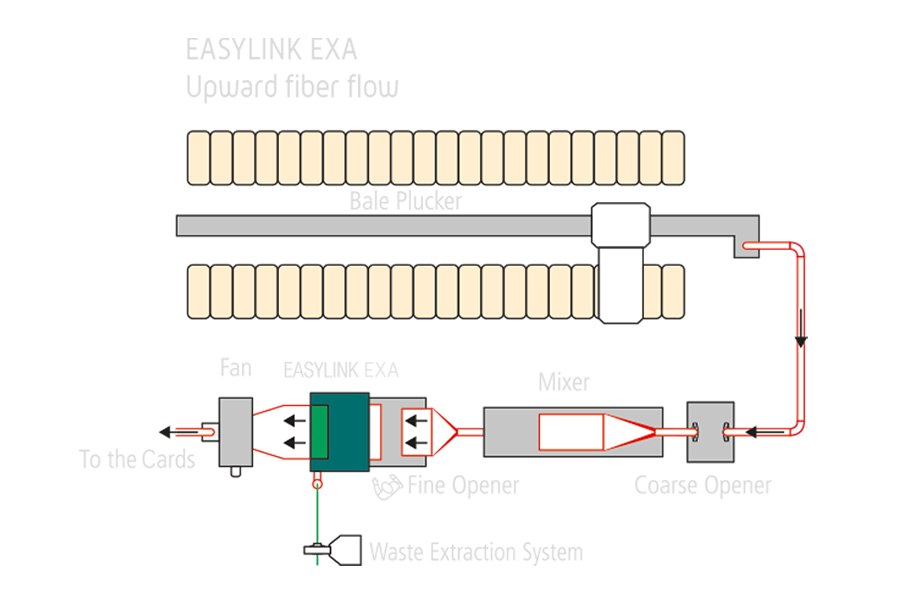 EXA Class
EXA Class is a Data Acquisition and Contamination Classification System. It downloads statistical data and contamination images from the Sorter units. It classifies the contamination according to colour and size. It provides important quality information on processing material.
More